Objective for Kindergarten Susi Weigel: To outline a 2 -storey building with a precise and quiet urban setting . The gallery like scale interior provides an attractive permeability of the outer layers of space , the expansion of the play areas and the group work areas represents the inner room sequences that are varied and full of suspense. A very high quality space with diverse insights and perspectives is the architectural target of the project. The whole timber used in the interior and the façade characterize the atmosphere of the garden from city-owned forests .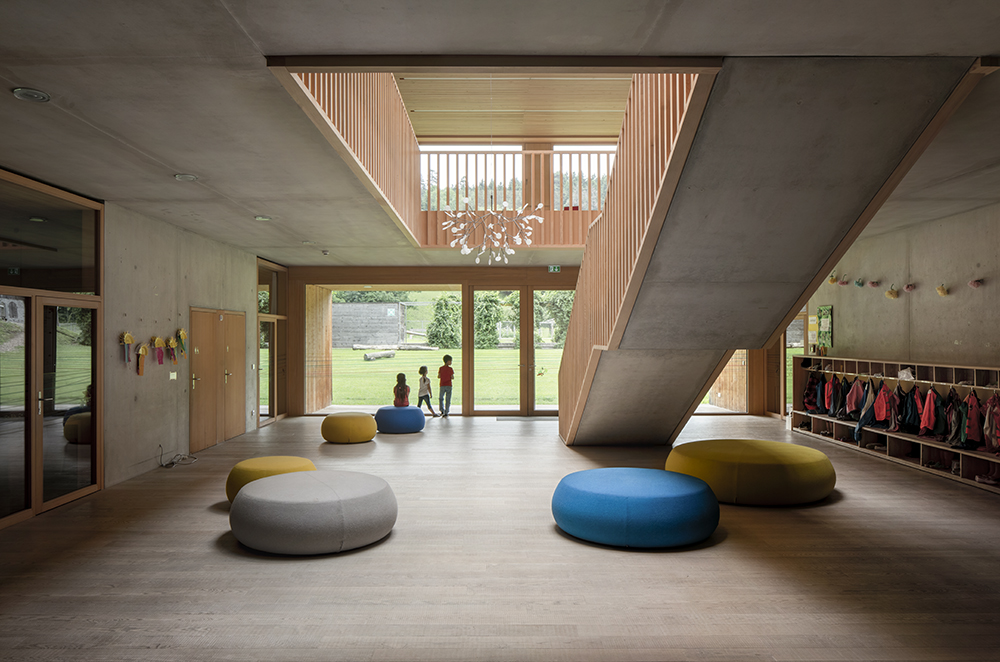 Modest and largely unknown Susi Weigel lived in Bludenz. Countless children's books have been illustrated by Weigel , the most famous of which is probably "The little I am I". For the design of the Weigel kindergarten in Bludenz is an intensive review of the all time drawings Weigel has performed. Original illustration motifs from Susi Weigel were selected for the glass markers on a "reticle" and so pass through the entire kindergarten . Sunny yellow and cornflower blue in light soft and dark tones extend from chairs and upholstered furniture , to the wardrobe, back walls and curtains.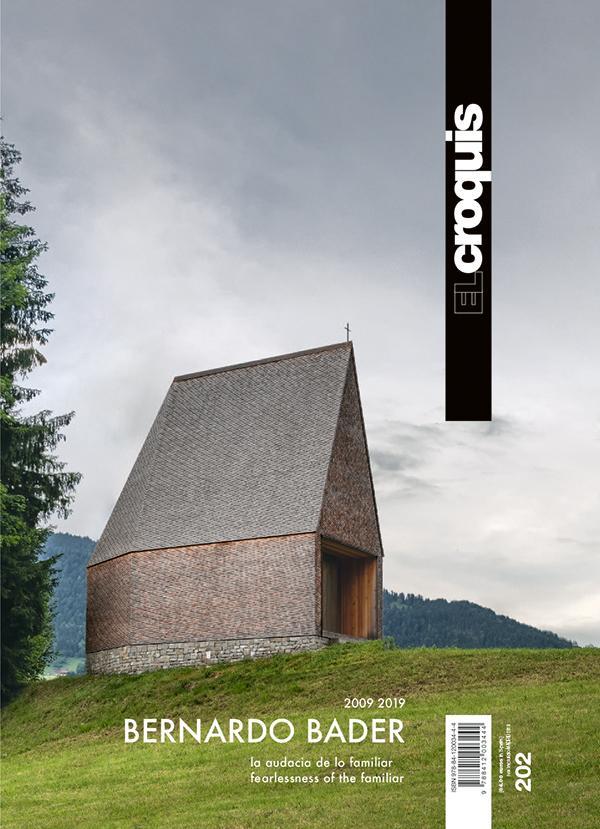 Commissioned by 'El Croquis' publishers:
El Croquis N. 202 Bernardo Bader 2009-2019
A decade of work by Bernardo Bader is covered in this instalment. In that time, the Austrian architect has steadily built a reputation for his modern take on regional styles. Both the exteriors and interiors of his designs are often clad in wood, with structures framed by clean lines and set in alpine terrains, radiating warmth and comfort. Bader's outspoken perspective on critical regionalism in architecture has drawn international praise, and he prefers to use locally sourced timber in his work. Presented here are more than fifteen projects, many of them houses, but also kindergartens, an alpine sports centre, an Islamic cemetery, a railway station, a chapel, a hotel, and more.
Semi-hard cover – 304 pages
24 x 34 cm – 2 Kg
ISBN 9788412003444