The design of a cemetery is based on the beliefs and their funeral rites, which in turn say a lot about the particular understanding of nature and social relations.
This fact should also be shown clearly in the new cemetery project for Muslims in Vorarlberg.
Regardless of religious orientation, is the two forms of Christian and Muslim burial site in common, that the cemetery was the first garden. As the real 'Urgarten' it is characterized by the cultivation of its soil and its clearly defined from surface.
When creating a garden for the first time a piece of land is bounded and clearly delineated against the wilderness.
The aim of the design is a very open and clearly laid out the overall concept. A delicate weave of wall panels in various heights frame the graves and the built-structure. The 'finger-like' grave-scale fields allow implementation in stages, – the grave fields extend into the pristine landscape. The planned grave fields are bordered by low walls and form separate rooms. They are each divided into a compact area for organized grave burials and a small room with sitting-bench.
The range of the required facilities are developed from the topic out of the wall. The result is a total investment of grave fields appropriate header.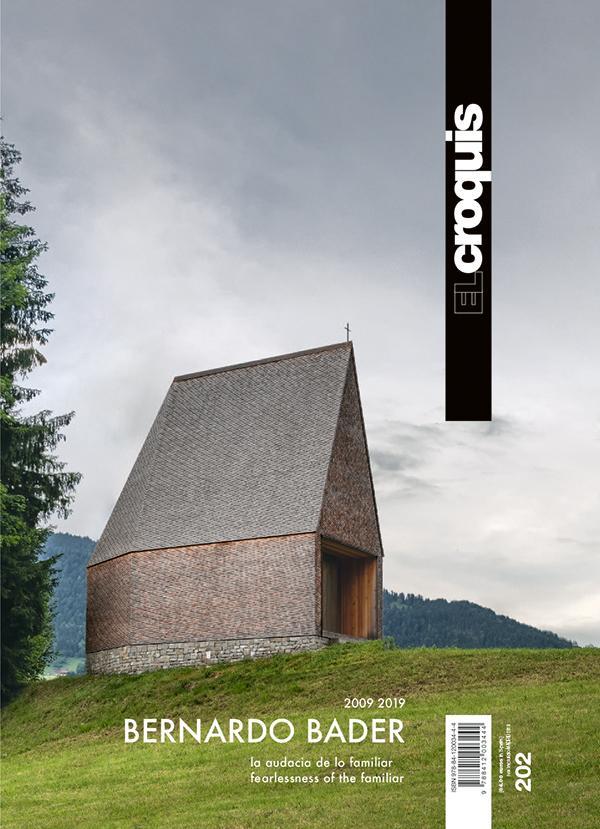 Commissioned by 'El Croquis' publishers:
El Croquis N. 202 Bernardo Bader 2009-2019
A decade of work by Bernardo Bader is covered in this instalment. In that time, the Austrian architect has steadily built a reputation for his modern take on regional styles. Both the exteriors and interiors of his designs are often clad in wood, with structures framed by clean lines and set in alpine terrains, radiating warmth and comfort. Bader's outspoken perspective on critical regionalism in architecture has drawn international praise, and he prefers to use locally sourced timber in his work. Presented here are more than fifteen projects, many of them houses, but also kindergartens, an alpine sports centre, an Islamic cemetery, a railway station, a chapel, a hotel, and more.
Semi-hard cover – 304 pages
24 x 34 cm – 2 Kg
ISBN 9788412003444