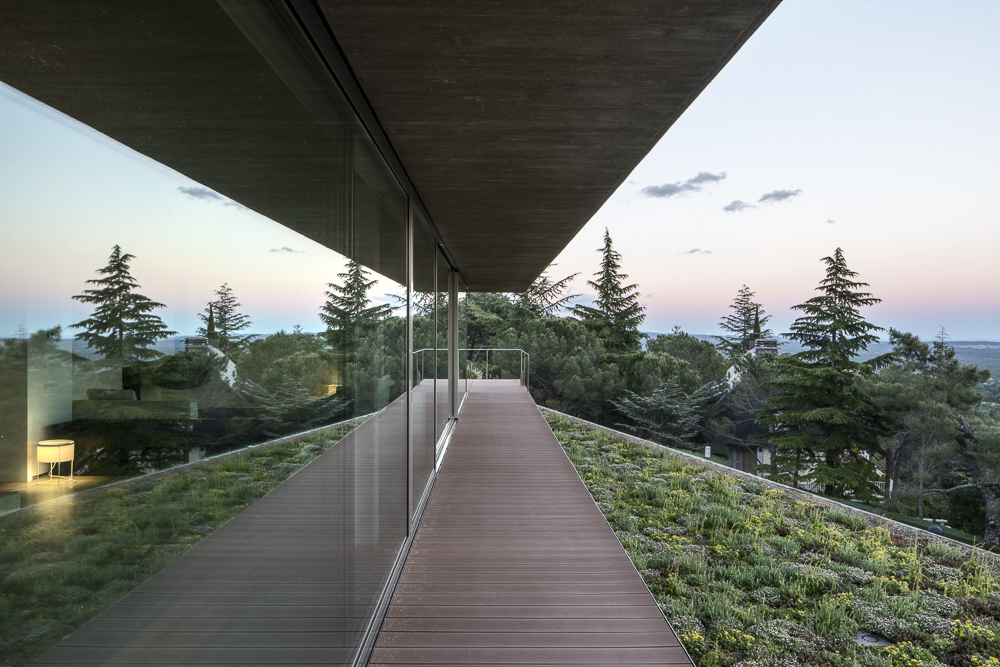 In a clearing in the pine forest of the southern slope of Mount Abantos of San Lorenzo de El Escorial is situated the Oak house which we project for Perea family.
The place is a privileged vantage point with unique views to the south, visually dominating the plain that extends from the Sierra de Guadarrama to the city of Madrid, which is framed the horizon signed by the high towers of new construction.
Therefore the Oak house is conceived as a large gazebo, open and clear.
The Oak House is organized into two levels: the upper with public areas is very permeable, like a floating pavilion on the landscape; and the lower, with the bedrooms, is embedded in the rock of the place opening through porches and windows to the south.
The system that relates and connects the two levels of the house is a concrete slab that folds and shapes the overall envelope. As if it were a floor, deck plans are landscaped, so that from the top of the slope the house is perceived as natural soil, while since its interior is open and bright.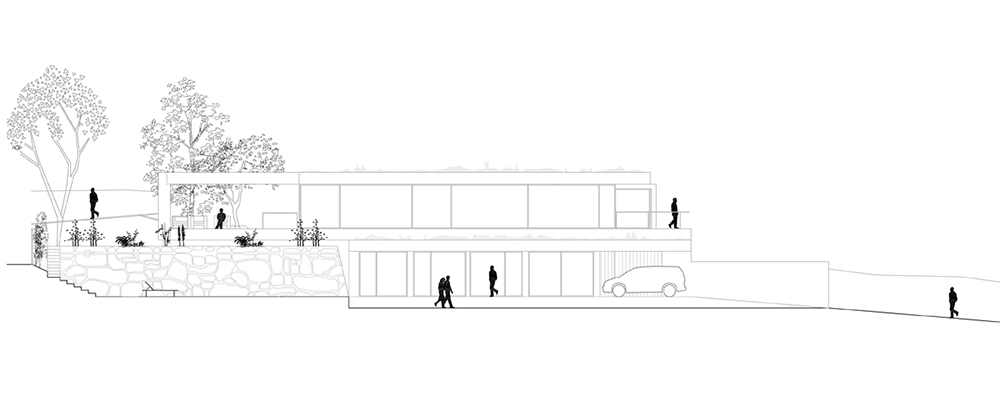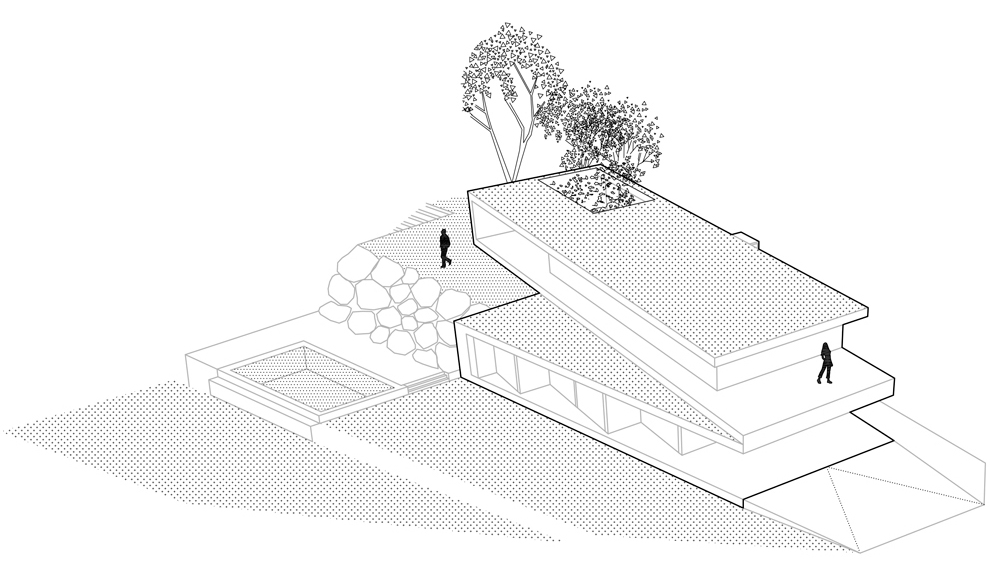 Project gallery:
LICENSING AND COPYRIGHT ACQUISITION: Search and view in jesusgranada.eu is free and any different use outside here must be authorized. If you are a publisher, journalist, publicist or manufacturer interested in use photos from this project on your magazine, book, company or marketing campaign, you need to acquire copyrights about needed photos. Fill this form to obtain conditions and fees of copyrights.
Project publications: